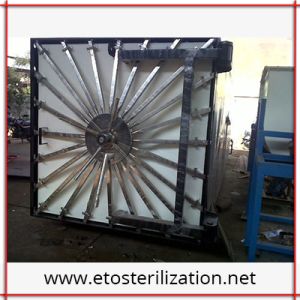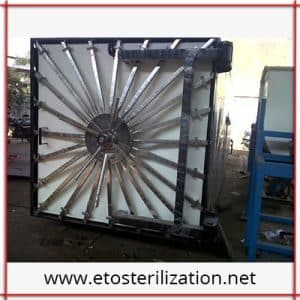 As being top of the well manufactured ETO sterilizer supplier in India, we are also famous as the manufacturer of horizontal high-pressure autoclaves. Horizontal high pressure the inner chamber, steam jacket, outer chamber, and boiler are manufactured of heavy gauge stainless steel with leakage-free equipment.
Our offered horizontal autoclaves are generally utilized for day-to-day large-scale sterilization procedures and in various bulk laboratory applications, where the dryness of the sterilized medium is of paramount importance. For handling the ETO sterilization cycle, a three-way valve or a multiport valve/three-way valve which is produced of stainless steel is provided.
Our horizontal high-pressure autoclave is fabricated from the best quality of M. S. Plates of thickness which depends upon the capacity and clients' requirements. In our medical autoclave unit, the external heating arrangement is provided which can be used both for steam and thermic fluid. Our offered product is highly durable, safe to use and quality tested.